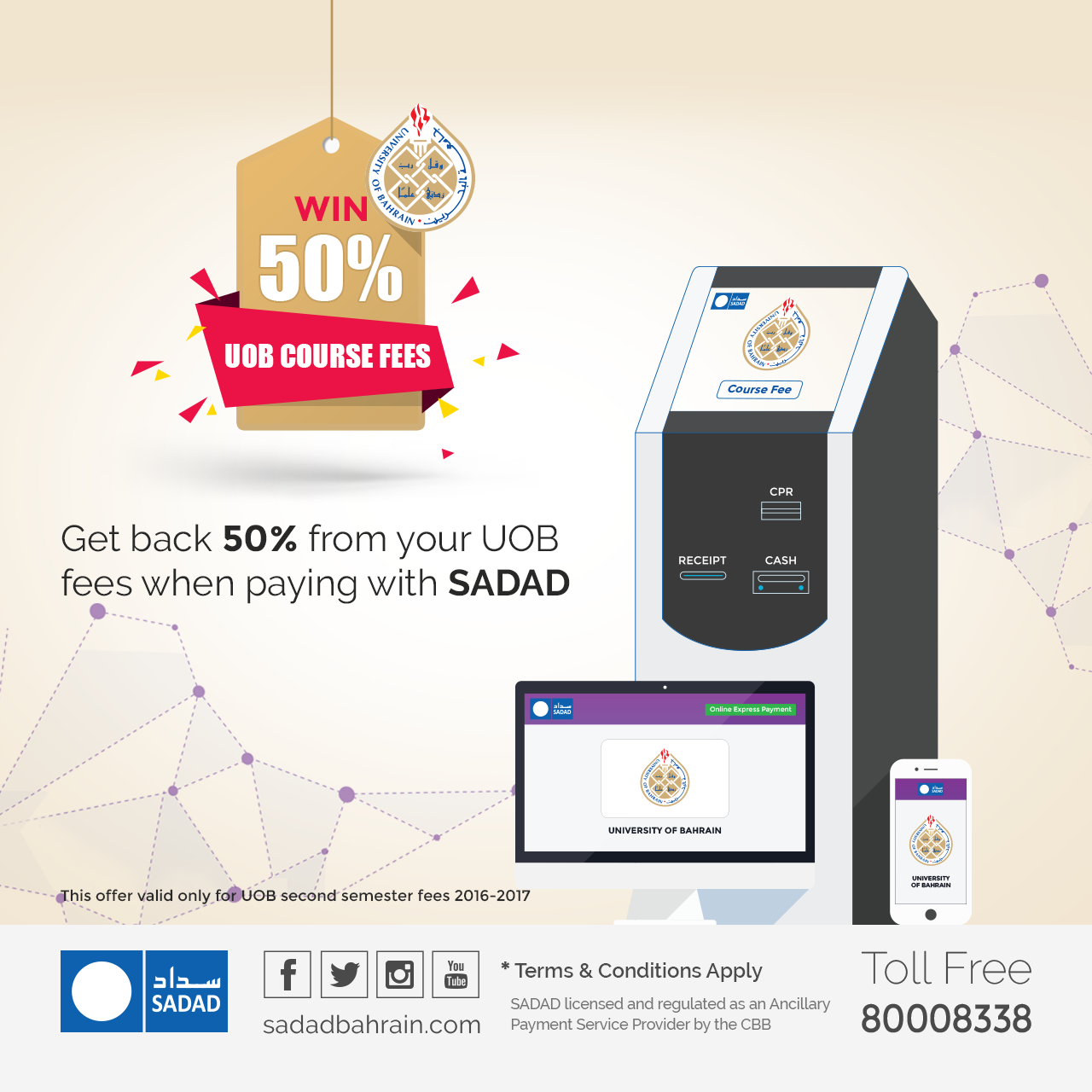 TERMS & CONDITIONS
1. To enter SADAD UOB Campaign, simply pay UOB course fee for the second semester via any SADAD payment channel either kiosk, app or website from 31 January 2017 to 18 February 2017 and get a chance to win up to 50% off UOB course Fees for the second semester 2016-2017
2. No cash reward, the won amount to be remained on the winners' SADAD Mobile Application and to be used for payment for any services / products available at SADAD.
3. 10 lucky winners will be randomly selected, notified by email or phone call and announced to the public within the next 5 working days after the campaign ends. SADAD has a right randomly to select a new winner in case if the original winner is not responding within 3 working days after the winner announcement.
4. The course fees that exceed BHD 120, the won payback amount will be only BHD 60.